A vacation in Rodengo is the perfect choice for all those who yearn for peace and tranquillity amidst beautiful nature. The village of Rodengo is located in the Isarco Valley at about 750-1400 m above sea level. The convenient location on a low mountain plateau right above the Rienza Gorge opens up a magnificent view of the Isarco Valley, Mount Guzzo and the Picco della Croce.
The nearest village is Rio di Pusteria (4 km). A local bus will take you to the city of Bressanone (14 km) in no time, while the pretty town of Brunico is only about 25 km away. A day trip to the regional capital of South Tyrol – the city of Bolzano – will make your holiday in Rodengo truly varied!
In the Italian community Rodengo in Bolzano/South Tyrol, you may find centuries-old traditions, farms, pastures and many other interesting details. During your vacation in Rodengo you will be enchanted by the hospitality and warmth of the South Tyrolean population and enjoy your holidays in the pristine nature!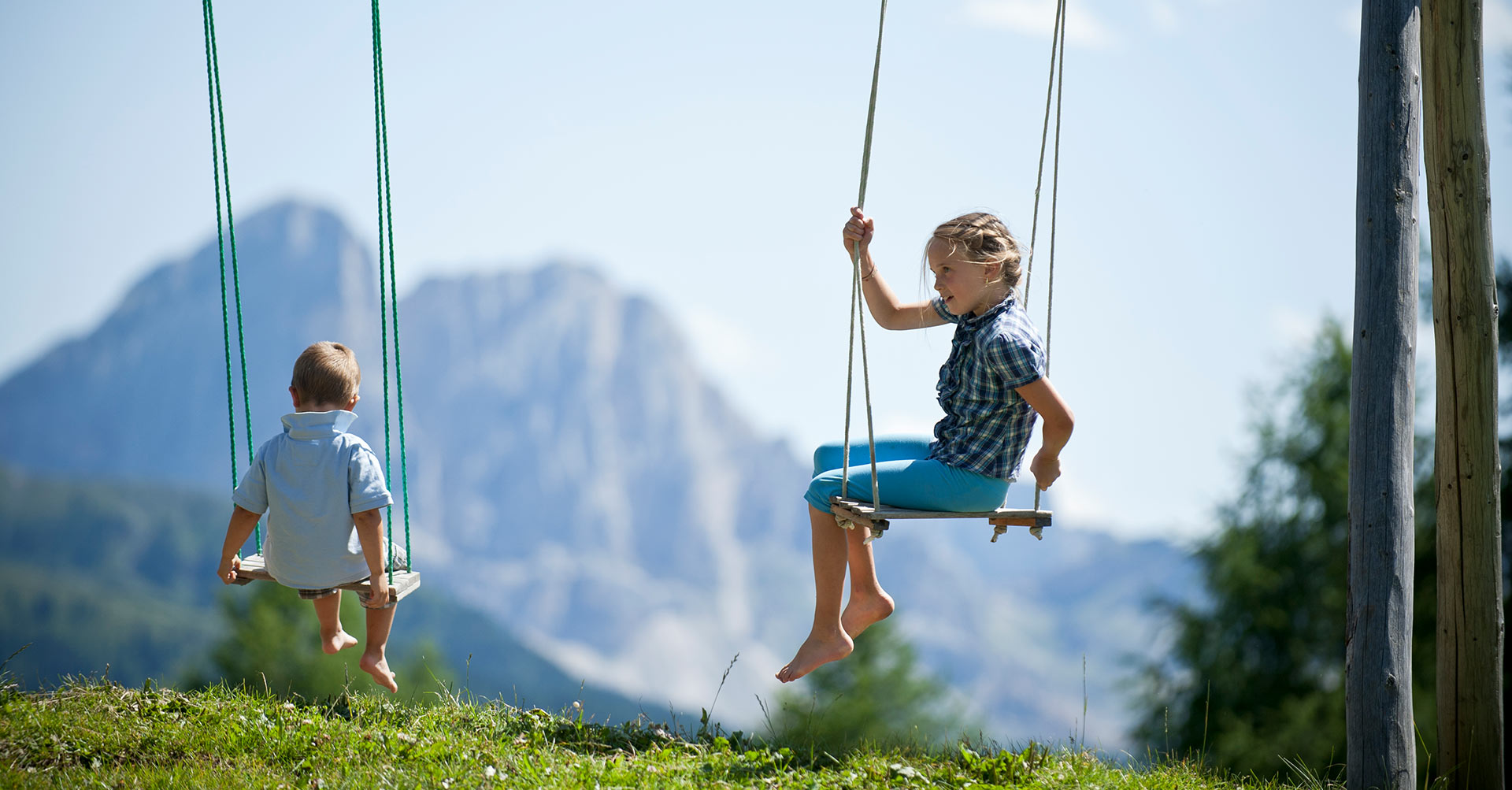 Visit the Castle Rodenegg and the Rodengo Alp
During your vacation in Rodengo you should definitely visit the landmark of the community: The striking Castle Rodenegg is located in the hamlet of Villa. You may participate in a guided tour and admire, among others, the famous Iwein Frescoes.
Besides the Castle Rodenegg, also the Rodengo Alp counts among the special attractions of the municipality. No matter if you spend your holiday in Rodengo in spring or fall, in summer or winter: On the Rodengo Alp, you may spend a pleasant and exciting day with your family – hiking, bathing in one of the mountain lakes, for example Lake Tschuppwaldsee, or visiting an alpine hut!